If you're in a cooking rut, searching for a new recipe that is EASY to make and has ingredients that you can find anywhere, Cheesy Hamburger and Hashbrown Casserole is what you need. This savory and hearty casserole freezes well and also makes great leftovers. Here's what you need:
Ingredients
1 lb. ground beef, browned and drained
1 can Cream of Celery soup
3/4 c. water
1/4 c. ketchup
1/2 c. diced onions
1 Tbsp. Worcestershire sauce
2 c. frozen diced potatoes (Southern hashbrowns)
2 c. shredded cheddar cheese
1/4 tsp. salt and 1/4 tsp. pepper (or to taste)
Directions
Preheat oven to 350 degrees.
Brown ground beef with the onions over medium heat, drain, and set aside.
In a large mixing bowl, stir together, Cream of Celery Soup, water, ketchup,  Worcestershire sauce, hashbrowns, salt and pepper.
Mix in hamburger and onion mixture until everything is blended together.
Pour into an ungreased 9 x 13 baking dish.
Top with cheddar cheese.
Bake at 350 degrees for 45 minutes, until cheese is completely melted and casserole is bubbling along the edges.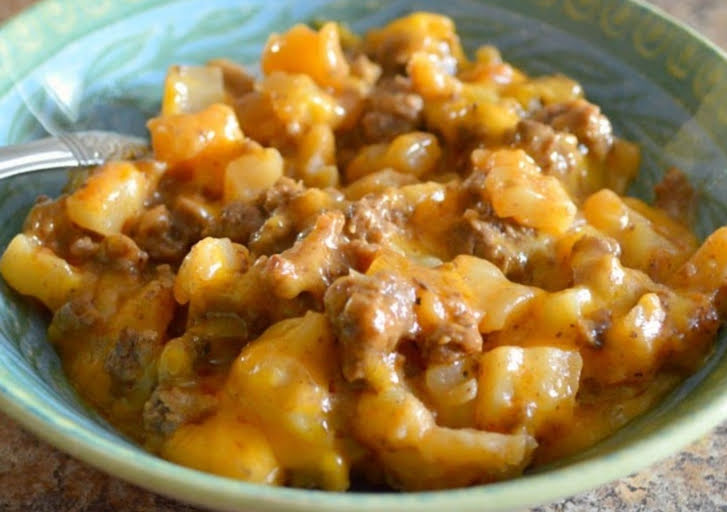 For more casserole and one-dish ideas, check out the Recipe Box page!