Lanterns aren't just for candles! There are a ton of different ways to style lanterns for every season or occasion. The best part–it doesn't even have to be expensive or hard.
All of the fall lantern supplies in the picture came from the Dollar Tree! The only supplies I used from home were my glue gun and glue sticks, scissors, and craft paint to paint the woven balls (but those would be pretty on their own too). Total Dollar Tree investment–$9.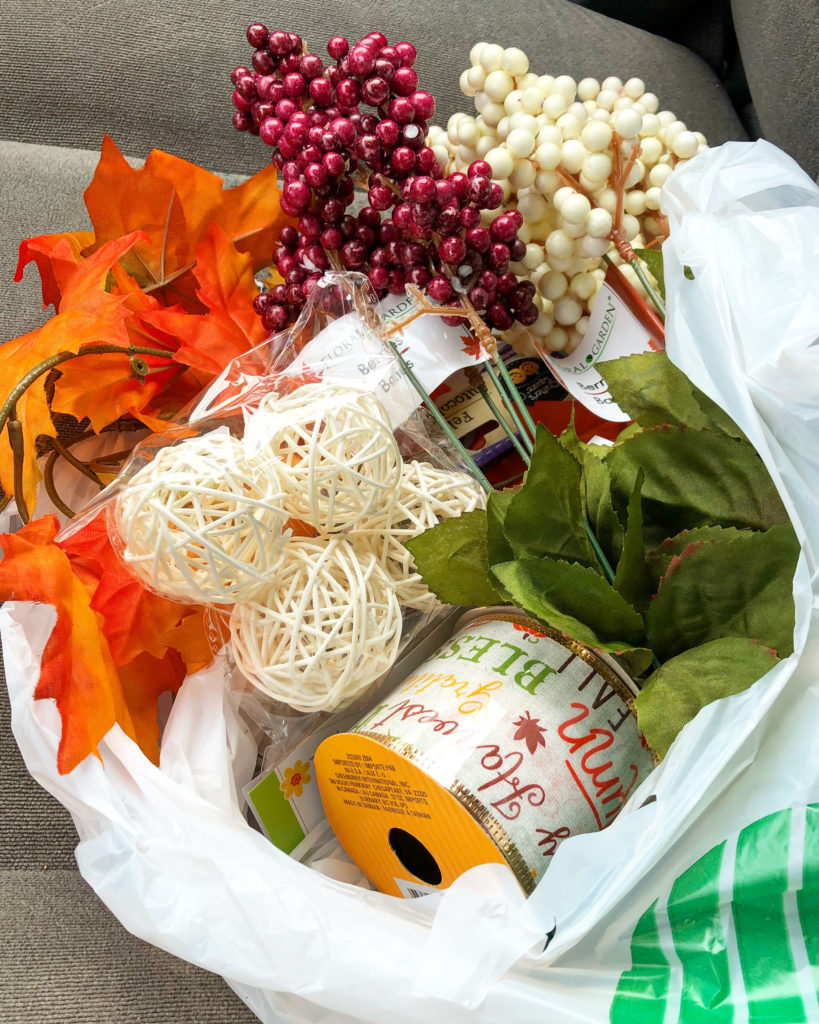 I shared a lot of tips on Thursday Night Live when I was working on this lantern. It's super easy and only takes about a 1/2 hour to fill! (If you paint the wicker balls, add about 20 minutes.) Here's the tutorial:

And here she is, all finished:
For more fun fall decor ideas, check out the Seasonal Crafts & Decor page!