School is coming to a close and Mother's Day is next weekend. If you're looking to make a special gift from your child for a favorite teacher, mom, or other important woman in their lives, an I Love You to Pieces frame and picture is perfect.
It's simple to make.
You will need:
Hot glue gun
4×6 or 5×7 picture frame
small puzzle pieces
A hand-drawn or printed paper that says "I Love You to Pieces." (Feel free to download the image below to print).
Glue puzzle pieces to a plain frame. The picture inside is your child holding a sign that says "I Love You to Pieces." You can write it out, have your child write it out, or print it like we did. You can even personalize it by adding a special message or include a name.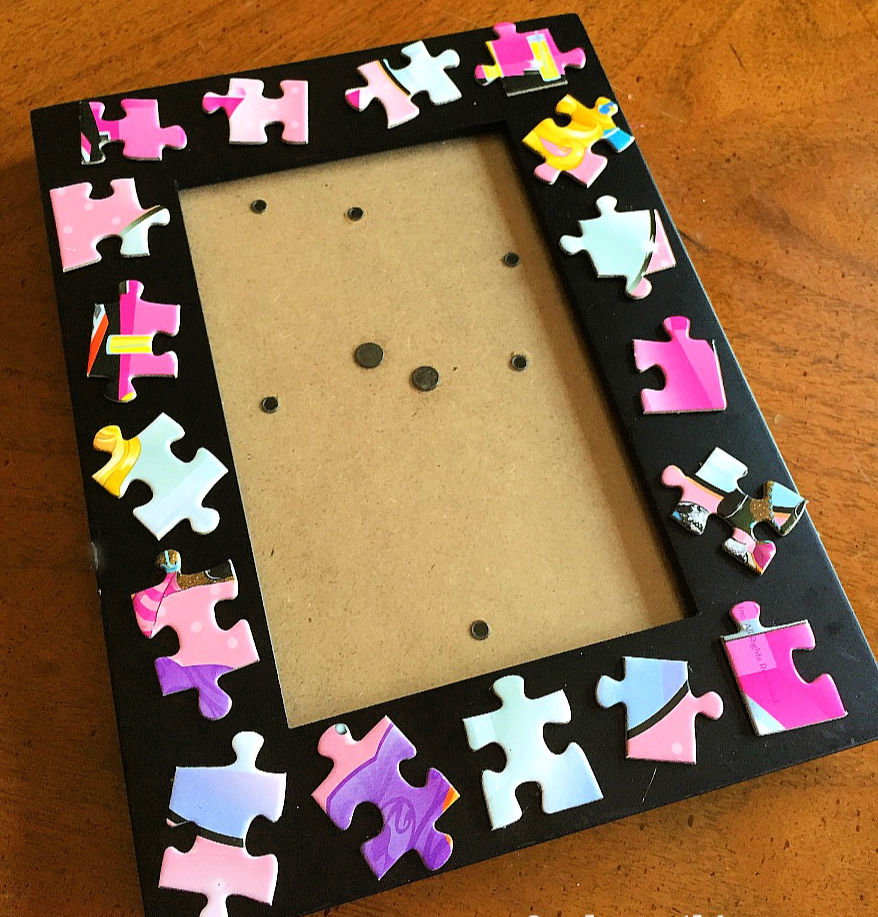 Each one of the kids has made this frame and picture over the years. The boys made one this year! But one of my favorites of all time is this one of Sophie. She sent it to her Great-Granny the Christmas before she passed, and Granny loved it.
It takes less than 30 minutes to make and you can even print your child's picture at home on your printer using high-quality paper or photo paper. I've even created a more colorful sign for you to use! Just RIGHT CLICK the image below and save it to your computer. Then, just print it out!
If you make an I Love You to Pieces gift, I'd love for you to share it on the Katie Drane Blog Facebook page here! For more homemade gift ideas, check out the Homemade Gifts page.