Broken crayons are such a hassle unless there's a cute and fun way to put them to use. (Spoiler alert: there is!) Just like the DIY pumpkin crayons I showed you last fall, you can make unique and adorable heart crayons for Valentine's Day with just a couple of supplies. Here's what you need:
Supplies
Heart shaped candy mold (Michaels or Walmart)
Broken crayons, paper removed (cut large ones up into pieces about 1/2″ long–I used white, pink, red, red-violet and purple)
Directions
Preheat oven to 230 degrees.
Peel paper from crayons and cut or break them up into tiny pieces, about 1/4″-1/2″ long. Fill up each heart with the pieces.
Place on a baking sheet and bake at 230 degrees for 15-17 minutes. Remove from oven and let cool for about 30 minutes.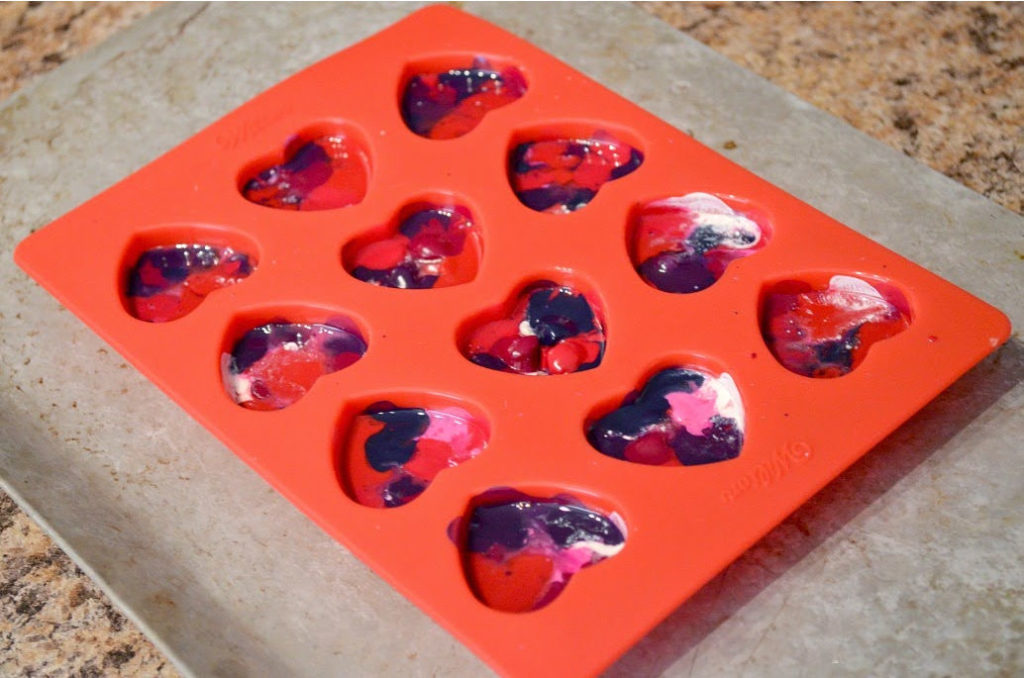 Once your crayons have cooled and hardened, they're ready for coloring!