I first shared my hot cocoa mix 7 years ago on Fun Home Things. Everyone who tried it loved it! And since it is still a homemade gift that I make every year, you know I had to share the recipe with you. It has a rich and creamy flavor, not like the boxed hot chocolate mix you can get at the store. And since it's only made with dry ingredients, really the only thing you need to do is measure and mix. It makes a big batch that can be divided into small jars or larger canisters like the one pictured. Here's what you need:
Ingredients
10 c. powdered milk
1 large box instant chocolate pudding mix
4 c. Nesquik powder
2/3 c. powdered sugar
**mini marshmallows in a separate baggy
Directions
Mix all ingredients together in a large bowl. Store in an airtight container. Use 1/4 c. hot chocolate mix to 1 c. hot water.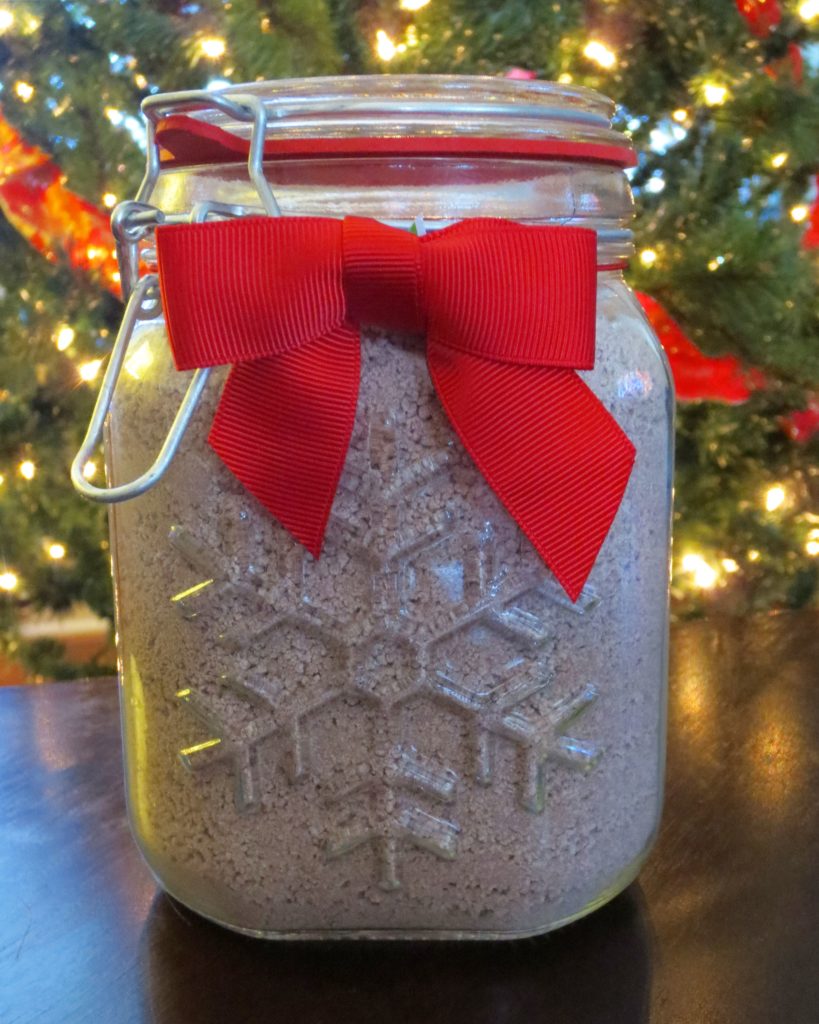 Simple, right? For more Homemade Christmas Ideas, check out the Seasonal and Holiday page!